Oriental House returns, just as good as ever
Roasted to a deep mahogany color and painted with sweet-tart sauce, first-rate Chinese-style roasted duck signals that the old Oriental House is fully back in service.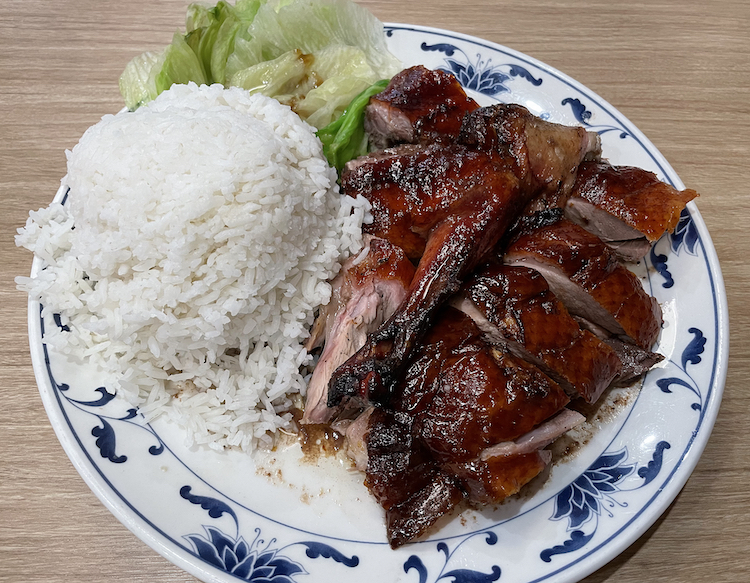 When Oriental House posted the news of its reopening on social media earlier this month, it made me so happy that I wanted to "Like" it twice!
"We just want to thank everybody for the patience, love, and support throughout this journey," the owners wrote. "This will be our first time opening our dining rooms to the public since the pandemic, so please continue to stay patient with us! Takeout will still be available as well."
This was huge for me. I've been a fan of Chinese cuisine since, well, most of my life. Oriental House was not only one of the city's longest-standing Chinese spots, it was a favorite stalwart of old-style Chinese-American fare since back in the '60s. What's more, under new management in 2006, it became one of the first local eateries to offer Westerners full access to an "authentic" menu in both Chinese and English.
Yes, I was a fan. I went often, and when management shut down indoor dining at the beginning of the pandemic – and stayed closed for the next 2 1/2 years – Louisville's Asian options just didn't feel the same.
So I'm celebrating, and I hope you will too, the return of Oriental House in bright, pretty, beautifully renovated yet utterly familiar quarters.
Naturally I had to go. I skipped opening day to avoid the crowds, but held out for only a couple of days before rushing in. There was a good, not overflow, crowd, for lunch, and service was better than I really had any right to expect so soon in the re-launch of a popular place. And the food? Oh, yeah! It was good!
The renovated dining room won't seem unfamiliar to old-timers. The old-school look of Oriental House (like its old-school name) remains unchanged. But it's all shiny and sparkling, inside and out. The old, dark front entry passage is gone, now built into the building with easy access. Even the exterior, that exuberant Chinese-look building, appears to have been scrubbed and freshly painted. Inside, the floors, tables and chairs are all sturdy and new. The familiar round moon gate between the rooms and the pillars flanking the doors to the kitchen are bright and fresh, and pretty red-fabric lighting fixtures hang in rows overhead.
The menu appears essentially the same, with well over 200 items, including an 85-item "Authentic Chinese" menu that remains a built-in part of the huge bill of fare. That includes about two dozen dim sum snack dishes available at all hours. ...
Read the complete article on LouisvilleHotBytes,
https://www.louisvillehotbytes.com/orie ... se-returns
You'll also find this review in LEO Weekly's Food & Drink section later today:
http://www.leoweekly.com/category/food-drink/
Oriental House
4302 Shelbyville Road
897-1017
https://www.orientalhouselouisville.com/
https://www.facebook.com/orientalhouselouisville
Noise Level:
The room was crowded, but never ear-shattering. Conversation was easy at an average sound level was 72dB.
Accessibility:
The attractively renovated dining room and rest rooms appear fully accessible to wheelchair users.