Vietnam Kitchen stayed, and we are so happy
Vietnam Kitchen regulars order most dishes by menu number, and K8 or its meatless sibling VK8 are longtime favorites. Marked ***, it's one of the spicier dishes on the menu, and that's a good thing.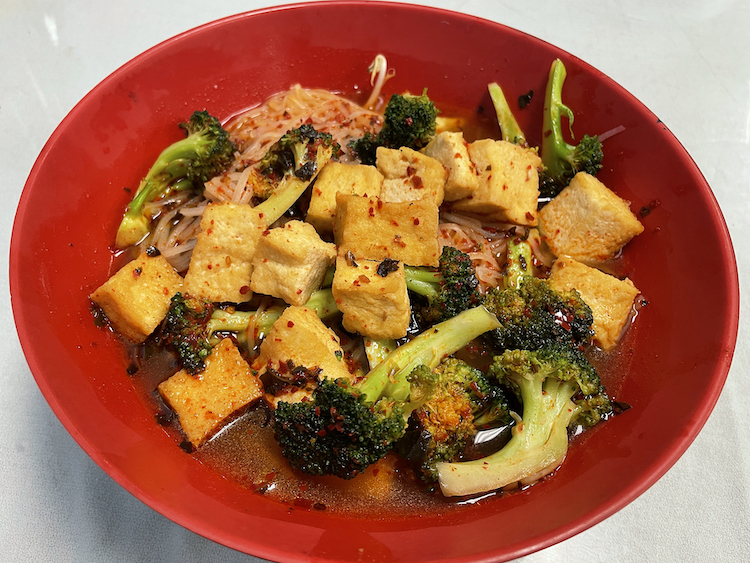 The rumors started more than four years ago, and they spread quickly: "Vietnam Kitchen is going to close! The owner wants to retire! Next time they close for vacation, they won't open again!"
The fear was real. Vietnam Kitchen – VK, as its fans invariably abbreviate it – is the longest-standing Vietnamese restaurant still open in Louisville. It was founded in 1993 by Vietnamese immigrant Alex Lam and his family.
Lam and VK's servers stayed quiet for a long time, fending off worried questions with a smile. But rumors spread, and in March 2021, after a year of pandemic challenges, the other shoe dropped. "They are retiring April 1, and thus closing," a HotBytes forum member posted.
The restaurant went up for sale, and with no sign of a buyer, the mourning was intense. People headed for the South End for one last visit, or two, or three. But VK still didn't close, save for long, mysterious vacations now and then.
Then, in the first week of 2022, more good news dropped in the HotBytes forum again: "I spoke to the owner … Their son (Phillip Lam) has decided to take over the business. They are up and running again full steam."
I dropped in for lunch the other day and found the mood, the menu and the food essentially unchanged. Meet the new Vietnam Kitchen, very much like the old Vietnam Kitchen, and that's great news.
Even the menu appears unchanged. ...
Read the complete article on LouisvilleHotBytes,
http://www.louisvillehotbytes.com/vietnam-kitchen-happy
You'll also find this commentary in LEO Weekly online.
http://www.leoweekly.com/category/food-drink/
Vietnam Kitchen
5339 Mitscher Ave.
Iroquois Manor
363-7535
http://vietnamkitchen.net
Noise Level:
The narrow room was crowded at midday on a weekday, but dB levels remained in the 65dB range, comfortable for conversation.
Accessibility:
The entrance is accessible to wheelchair users, but the tables are fairly closely spaced.