Fish and all, it's all good at The Fishery
The Fishery's fried Icelandic cod platter features a generous portion of three fillets and two sides.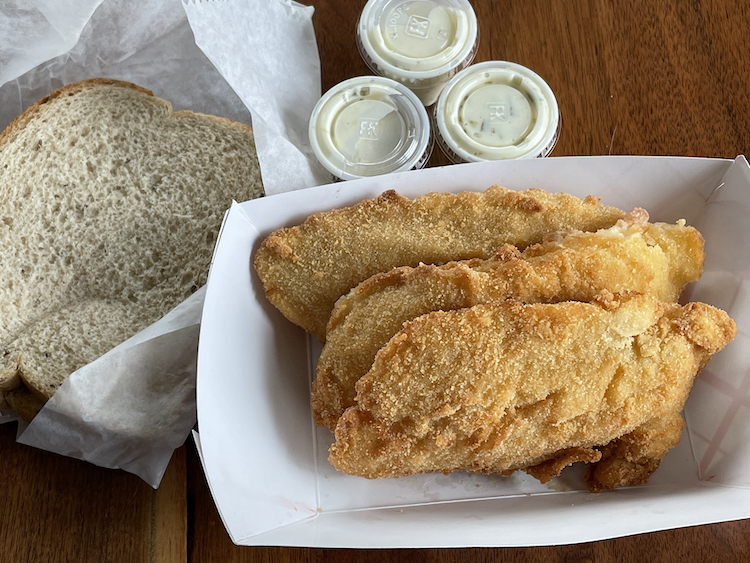 For a long time I had my doubts about the trope that Louisville really loves its fish so much that we sell more cod than any other city except Boston, the home of the bean and … well, you know. Yeah, we love those fried cod sandwiches like the delights from The Fishery.
I didn't realize how much we love our fried cod sandwiches, though, until we moved to New York City in the early 1990. Guess what: No matter how much I craved, I couldn't get a good old Louisville-style fried cod sandwich anywhere. I am not considering Mickey D's Filet-O-Fish in this discussion.
Okay, I can't rule out the possibility of finding a decent mild white fish sandwich in, say, the Midwest and Great Lakes region. But when I checked with some seafood purveyors for a 2012 piece about Louisville's cod consumption, I learned that it's true: We really were up there close to Boston.
So spare my your hot browns and your benedictine. Louisville's true iconic dish is the fried cod sandwich. I'll take mine on rye!
We're more than halfway through Lent now. If that matters to you, you'll want to get your fish on soon. As for me, I'll head for The Fishery any time.
I've been a fan of The Fishery since it opened in 1983. Current co-owners Matt Clark and Carol Clark-Kassai, the second ownership generation, have been in charge for 18 years, says the restaurant's website, which declares its cod sandwich "the best fish sandwich in town." That's a tough race to call, but I certainly agree it's a contender.
The menu is concise but offers plenty of choice. The Icelandic cod alone affords a choice of four plates: A six-ounce fried cod sandwich ($8.45, plus $2.95 more for two sides) a baked cod platter ($13.95 with two sides); a little 3-ounce sandwich for kiddos or seniors ($4.25), or our invariable pick, the 10-ounce fried cod platter with two sides). ...
Read the complete article on LouisvilleHotBytes,
http://www.louisvillehotbytes.com/fish-good-fishery
You'll also find this review in LEO Weekly's Food & Drink section today.
http://www.leoweekly.com/category/food-drink/
The Fishery
3624 Lexington Road
895-1188
http://thefisheryky.com
https://facebook.com/CatchOfStMatthews