MozzaPi delivers, to your trunk and your taste buds
A perfect MozzaPi cheese pie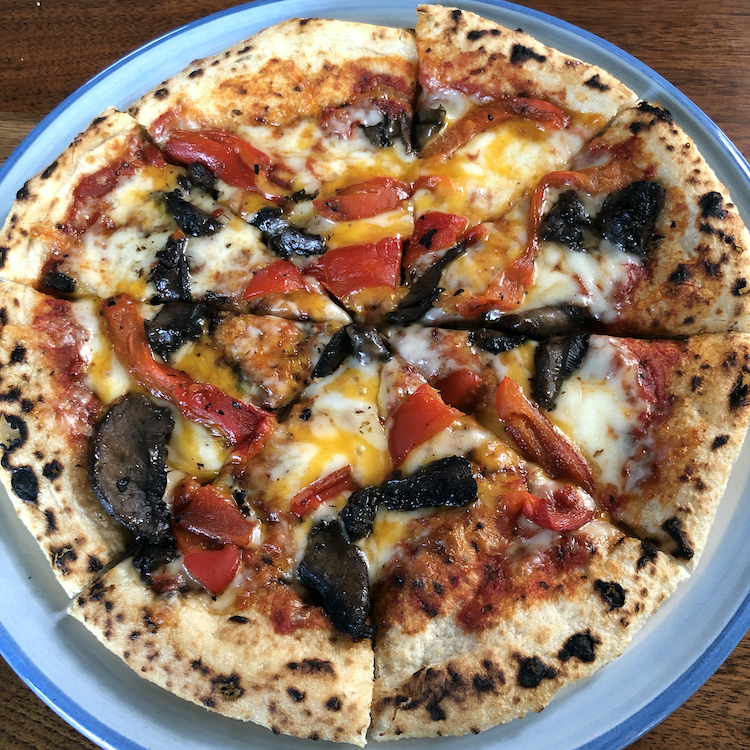 You've heard it before, and you'll be hearing it again: This pandemic is rough on business. It's especially rough on small businesses, like our favorite local restaurants in particular.
Even the careful reopening of some sit-down dining options next month isn't likely to restore full cash flow or anything like it. As much as I love dining out, I know I'm going to be wary at first. How about you?
But there's one thing I can do – and you can too: Order food for curbside pickup or delivery from your favorite locally owned and operated eateries as often as you can. Every bit of business we can give them helps, so target your favorite locals as often as you can.

And once you have that delicious food safely home, spread the word! Head on to social media, post a picture, and celebrate its deliciousness and how easy it was to acquire it.
That's what I'm doing right now: I love MozzaPi so much! It's kind of far out in the country for me, over the tracks on the far side of Anchorage, so to be honest I had put off a trip for a while. But too much is at stake now to hold back, so we put in an online order and headed out that way just the other day. The prize was a wonderful pizza, and I'm going to reheat and enjoy the rest of it just as soon as I get this written.
Ordering, by the way, is as simple as can be. ...
Read the complete article on LouisvilleHotBytes,
http://www.louisvillehotbytes.com/mozzapi-delivers
MozzaPi Pizza
12102 La Grange Road
494-7012
https://mozzapi.com
https://twitter.com/mozzapi
https://tinstagram.com/mozzapi