I'd been meaning to get over to this Oaxaca-accented taqueria forever, but apparently waited too long. We drove up today to find with this bright orange sign taped to the door, dated 12/5/19.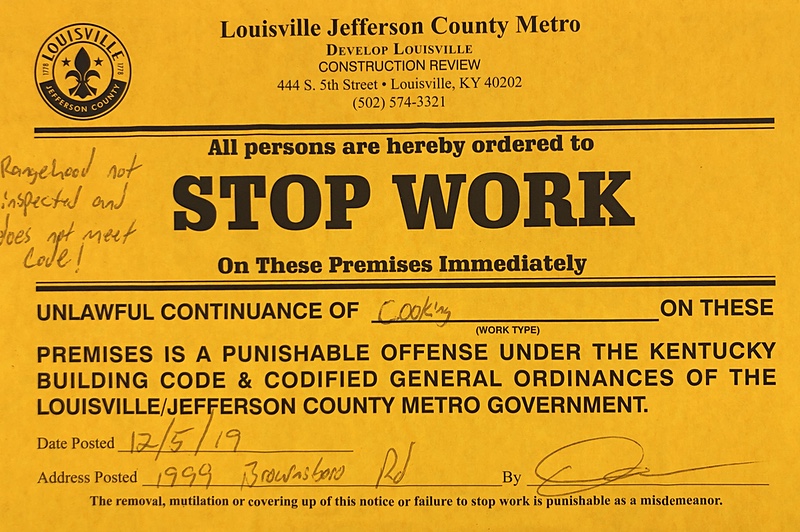 "Range hood not inspected and does not meet code," a Metro Develop Louisville inspection reviewer with an illegible signature wrote. "All persons are hereby ordered to STOP WORK on these premises immediately," the form reads. "Unlawful continuance of (cooking) on these premises is a punishable offense under the Kentucky Building Code & codified general ordinances of the Louisville/Jefferson County Metro Government."
I'm disappointed. No clue whether they're gone or waiting a correction, but it looks dark and dusty through the windows with no sign of work going on.