Psst! Want to know our Derby dining secrets?
LEO's Eats with Robin Garr
Boneless fillets of line-caught Lake Barkley Kentucky catfish in Couvillion's signature dish, catfish Couvillion.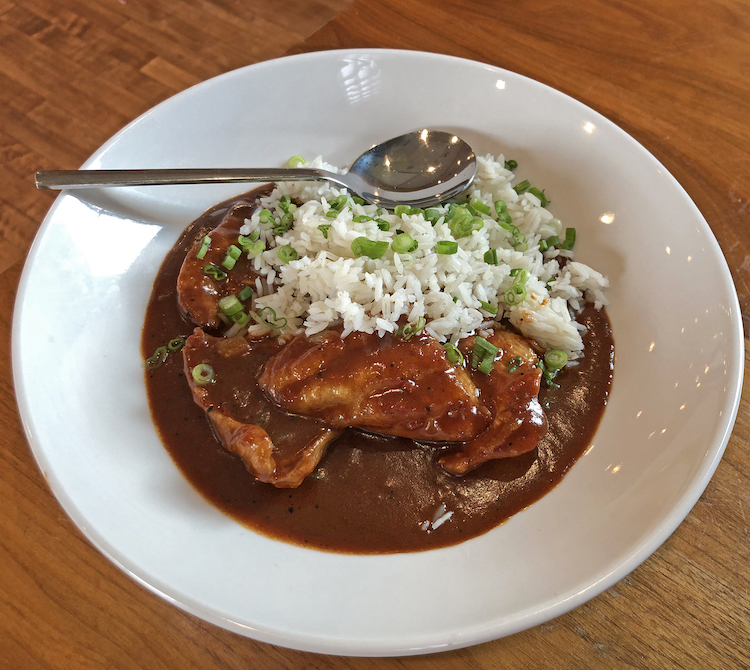 Welcome, Derby visitors!
No, really! I understand that the ubiquitous banners that hang on bar and restaurant windows during this exciting season, welcoming you and hawking industrial beer brands, don't entirely pass the sincerity test. I know, you can reasonably translate them as "Come in heeeere and spend your moneeeey!"
But seriously, we really do mean it. Louisville is never more pretty than it is right now, at the peak of spring; and Louisville is never more exciting than it is during Derby time. This middle-size, middleweight burg that's not quite Southern and not quite Midwestern wants you to see us, enjoy us, and tell us how cool we are. Seriously, welcome!
While we're talking, let me offer you a couple of tips, and I don't mean "Psst, buddy, bet on Number Two to show in the fourth race." No, this is a tip on a different race: the race to get a good table at one of the best restaurants in town.
Now, let's be realistic: If you've got your heart set on hanging out with the high rollers after the Derby, Oaks or Thurby, you're facing heavy competition. Most of the city's top tables, such as
610 Magnolia, Seviche, Proof on Main, Decca, Rye, bar Vetti, Pat's, Bourbons Bistro, Le Moo, Le Chasse, Anoosh Bistro, Fat Lamb, Lilly's, Volare, Varanese
and
Vincenzo's
, for instance, not to mention high-end corporate eateries like
Morton's, Jeff Ruby's
, and
Ruth's Chris
, just to name a few, have been fully booked for Derby-week seats for months.
Pretty discouraging, eh? But don't worry. Tip No. 1 is to ignore everything I just said. ...
Read the full review on LouisvilleHotBytes,
http://www.louisvillehotbytes.com/psst- ... ng-secrets
You'll also find this review in LEO Weekly's Food & Drink section today.
http://www.leoweekly.com/category/food-drink/