J. Gumbo's feeds our Mardi Gras faces.
LEO's Eats with Robin Garr
Acadiana meets Mexico in J. Gumbo's pozoli stew, a Cajun take on pozole.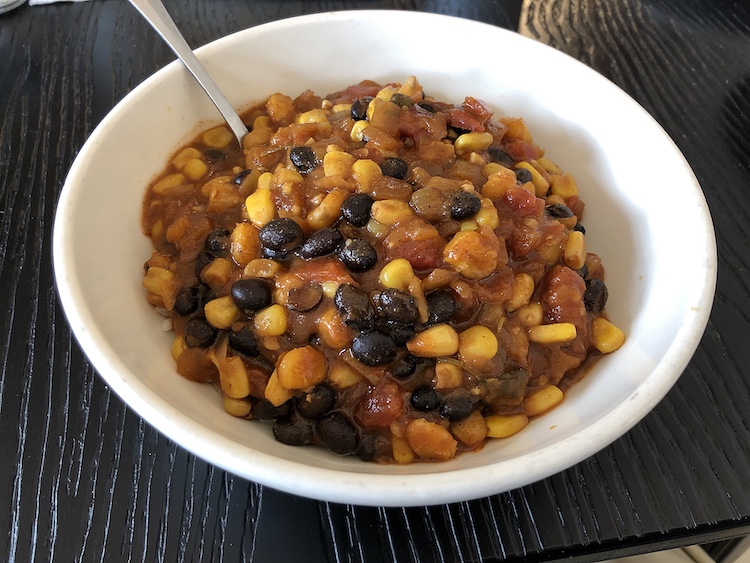 If you woke up bright-eyed and bushy-tailed this morning, ready to get to work, you probably did not celebrate Mardi Gras in the traditional way last night. Lent starts today, and for those who observe the penitential season, there'll be no more joyful excess until Easter arrives on April 21.
But we've got you covered! Even if you missed Mardi Gras, J. Gumbo's is still good and affordable. Even after Fat Tuesday has come and gone, it stands ready to meet your Cajun dining needs.
What's more, we've also got your delicious yet theologically acceptable Lenten meat alternative lined up for you: Lenten Fridays are good to go with the Impossible Burger 2.0 at Morels Cafe, a soy-based burger lookalike so realistic that it makes some vegans turn pale and shake in their fake-leather boots.
First, J. Gumbo's: Louisiana native and retired jockey Billy Fox has been dishing out tasty and affordable Louisiana fare from the little eatery in Clifton since 2005, when it opened as Gumbo A Go-Go.
It was an instant hit, so successful within a year that the Texas Roadhouse group bought it, seeking to build the concept into a chain. They changed the name to J. Gumbo's, with the preceding J to recognize Fox's jockey heritage.
They quickly expanded to eight Louisville-area locations, but Fox wasn't happy, and soon bought it all back, closing half of the new locations. Between 2008 and 2015 they expanded again, more gradually this time, opening more than 45 stores in eleven states. But the wave crested again and is no longer aggressively marketed. About 30 franchises remain in 10 states, including three Louisville shops, for which Fox cooks all the food at a Butchertown commissary.
I'm glad the original is still there, touched up and brightened a bit, but just as good as ever. The menu hasn't changed much over the years, with a dozen Cajun and Creole entrees all $7.45 for a big bowl, ranking among the best-value meals in town. ...
Read the full review on LouisvilleHotBytes,
http://www.louisvillehotbytes.com/gumbo ... -our-faces
You'll also find this review in LEO Weekly's Food & Drink section today.
http://www.leoweekly.com/category/food-drink/
J. Gumbo's
2109 Frankfort Ave.
896-4046
http://jgumbos.com/louisville-clifton
https://facebook.com/jgumbosfrankfortave
Robin Garr's rating:
83 points
Noise level:
Its hard surfaces, wooden tables and concrete floor could echo a roar on a crowded evening, but there was no barrier to conversation on this Sunday afternoon visit. (Average sound level was around 70dB, approximating normal conversation.)
Accessibility:
Save for a few high tables, the restaurant appears fully accessible to wheelchair users.