Guaca Mole soars over all walls with Mexican delights
LEO's Eats with Robin Garr
The guacamole at the eponymous Guaca Mole.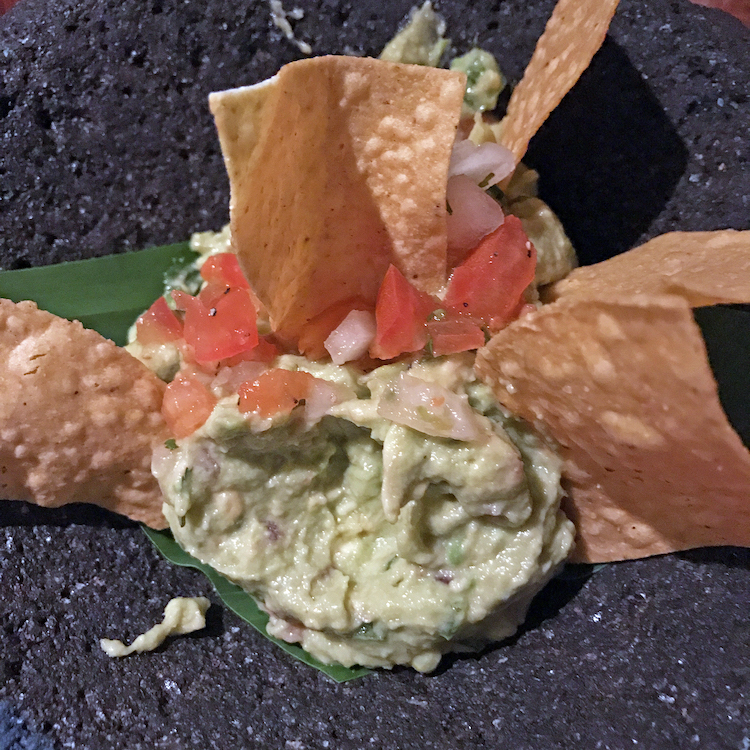 Here's a memorable twist on an immigrant story: Havana-born Fernando Martinez has tried to get to America three times and made it twice. First, in the mid-1990s, he and his mother and a few friends tried to make their way from their native Cuba to the U.S. in a hand-built raft.
The Coast Guard sent them home, but they made their way back — with papers, this time — and, eventually, found their way to Louisville. With his Venezuela-born wife, Cristina, and his brother, Yaniel, they introduced Louisville to the joys of Cuban food with Havana Rumba in 2004, soon followed by the equally popular Mojito Tapas Restaurant.
But wanderlust called, and in 2009 they sold the restaurants to their partners and traveled around Latin America and Miami for a few years before coming back to Louisville -— third time's a charm — in 2012.
Soon they opened Guaca Mole, and building on success - now incorporated as Olé restaurant group - they've added a half-dozen currently operating eateries, every one a local hit.
This month, I am joining with a group of Louisville food writers who have committed to celebrating some of the immigrant chefs and restaurateurs who have brought us so much culinary joy, it seemed right to return to Guaca Mole for dinner.
Forget your mental images of stereotypical Mexican eateries with fake sombreros and serapes on the walls. Guaca Mole's decor is colorful and fun, bold Mexican-food colors of tangerine, avocado, red salsa and mustard, decorated with authentic Mexican pottery.
Guaca Mole's dinner menu offers "Chefs Fernando and Yaniel Martinez's own spin on authentic Mexican food," according to Guaca Mole's social media. I can't quibble with that: The flavors are authentic and the food is colorful, displayed with the fancy plating you'd expect at an upscale eatery. ...
Read the full review on LouisvilleHotBytes,
http://www.louisvillehotbytes.com/guaca ... n-delights
You'll also find this review in LEO Weekly's Food & Drink section today.
http://www.leoweekly.com/category/food-drink/
Guaca Mole
9921 Ormsby Station Road
365-4822
http://guaca-mole-restaurant.com
https://facebook.com/GuacamoleLouisville
Robin Garr's rating: 87 points