Mayan Cafe conquers boundaries with a world of good flavor
LEO's Eats with Robin Garr
Cochanita pibil, a signature pork dish at Mayan Cafe.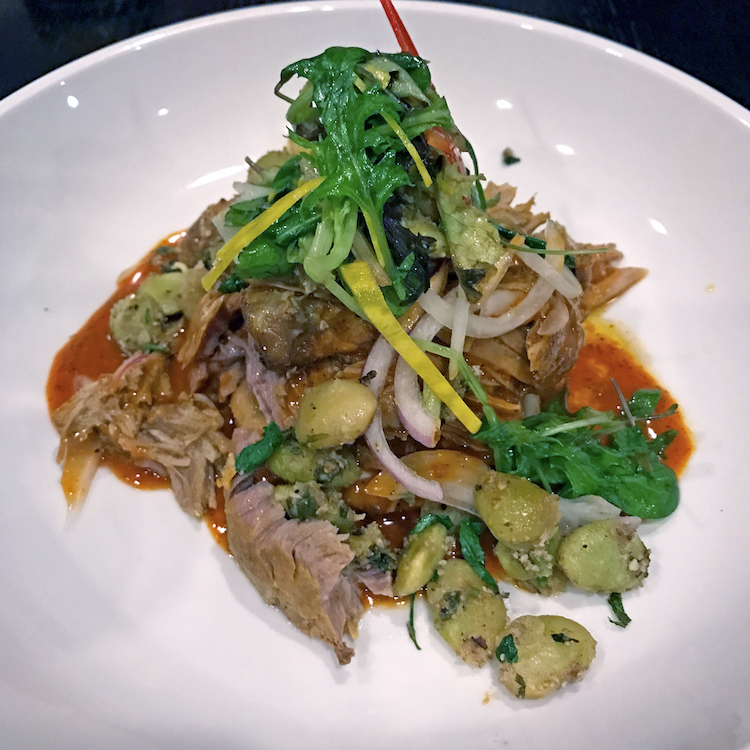 It has been 30 years since Bruce Ucán came to Louisville from the Yucatan region of Southern Mexico, home of the ancient Mayan culture. For just about all of that time, Ucán has been cooking for us, to our great delight.
From a big blue taco truck cruising suburban construction sites to his first bricks-and-mortar operation a Market Street storefront years before the neighborhood became trendy Nulu, through a brief venture in larger Market Street quarters, Ucan came back to Mayan Cafe's original location with an attractive makeover in 2007. This year marks its tenth year in that location, an anniversary celebrated last month with a reprise of several popular dishes from the past.
As the nation wrestles with issues surrounding immigrants and refugees these days, we're standing up for immigrants and the gifts they bring through reviews of several of the city's top restaurants where new neighbors from other countries preside in the kitchen. I can't think of a better place to begin than Mayan Cafe, which has become not only a local destination dining room but a restaurant frequently mentioned when national publications cover Louisville's dining scene. ...
Read the full review on LouisvilleHotBytes,
http://www.louisvillehotbytes.com/mayan ... ood-flavor
You'll also find this review in LEO Weekly's Food & Drink section today.
http://www.leoweekly.com/category/food-drink/
Mayan Cafe
813 E. Market St.
566-0651
http://themayancafe.com
https://facebook.com/TheMayanCafe
Robin Garr's rating: 95 points